Whether you want to break down stats by wins and losses, home and away games, or the most recent group of games, GameChanger allows you to break down stats by any selection of games that you choose with a flexible stat filter tool available. The stat filter is available for baseball, basketball, and softball teams that utilize the app's scorekeeping feature.
1) From the team page, navigate to the "Stats" tab
2) Tap the "Stat Filter" option above your team's stats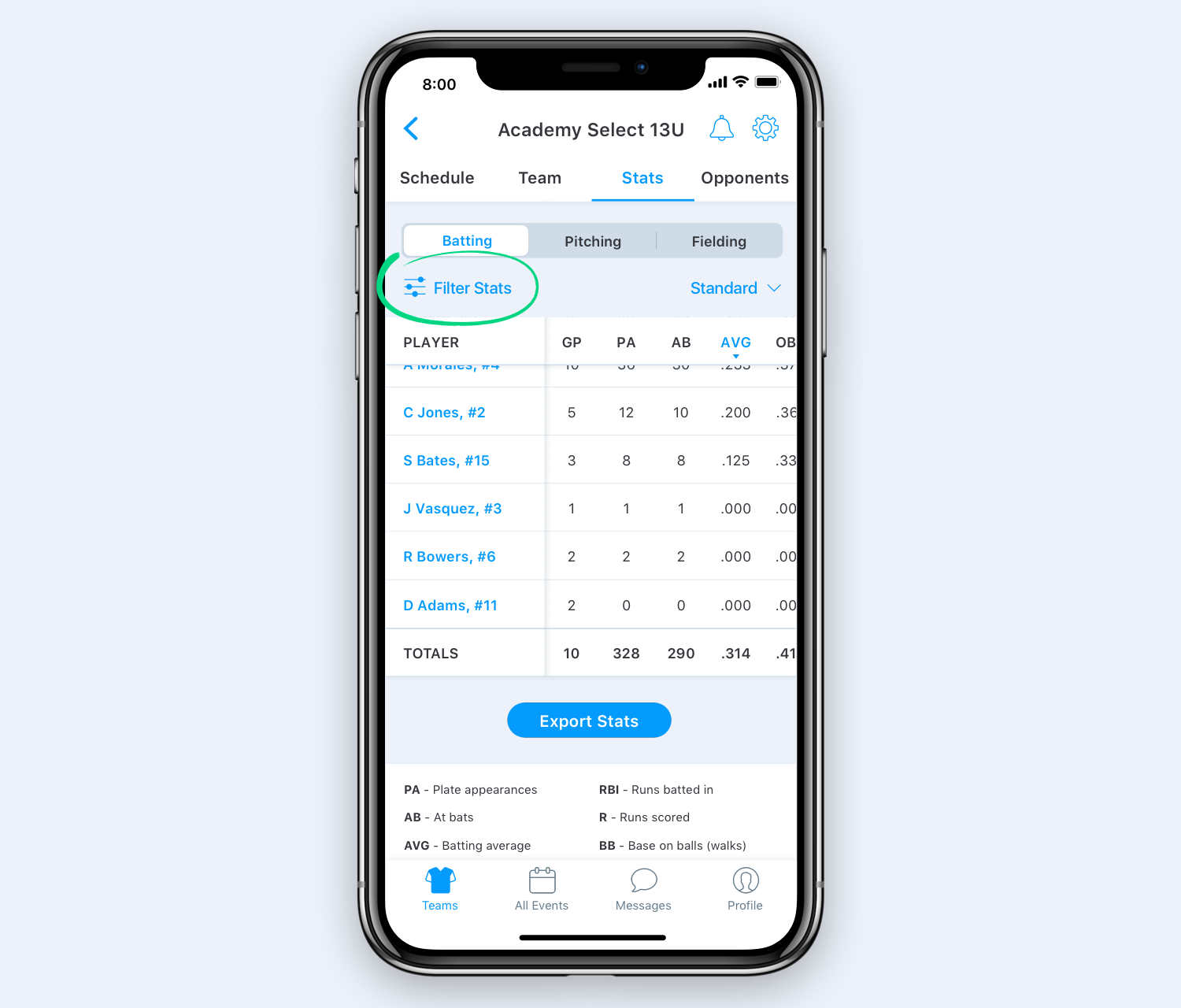 3) Select the group of games that you are interested in
4) Tap "Apply"
Your stats will then be recalculated based on the chosen games
5) To make an edit to which games are being included in the filter, you can tap back into "Filter Stats" again
6) To remove the filter, tap "Clear"