We've been working to better accommodate baseball and softball scorekeeping teams for the fall season and have added a couple of exciting new features! Be sure to click through any links to view the full support page for the feature. 
iPad Support
DICK'S Team Manager now supports iPad functionality! We are especially excited to make scorekeeping and stat viewing easier in the app, as well as to support more types of devices.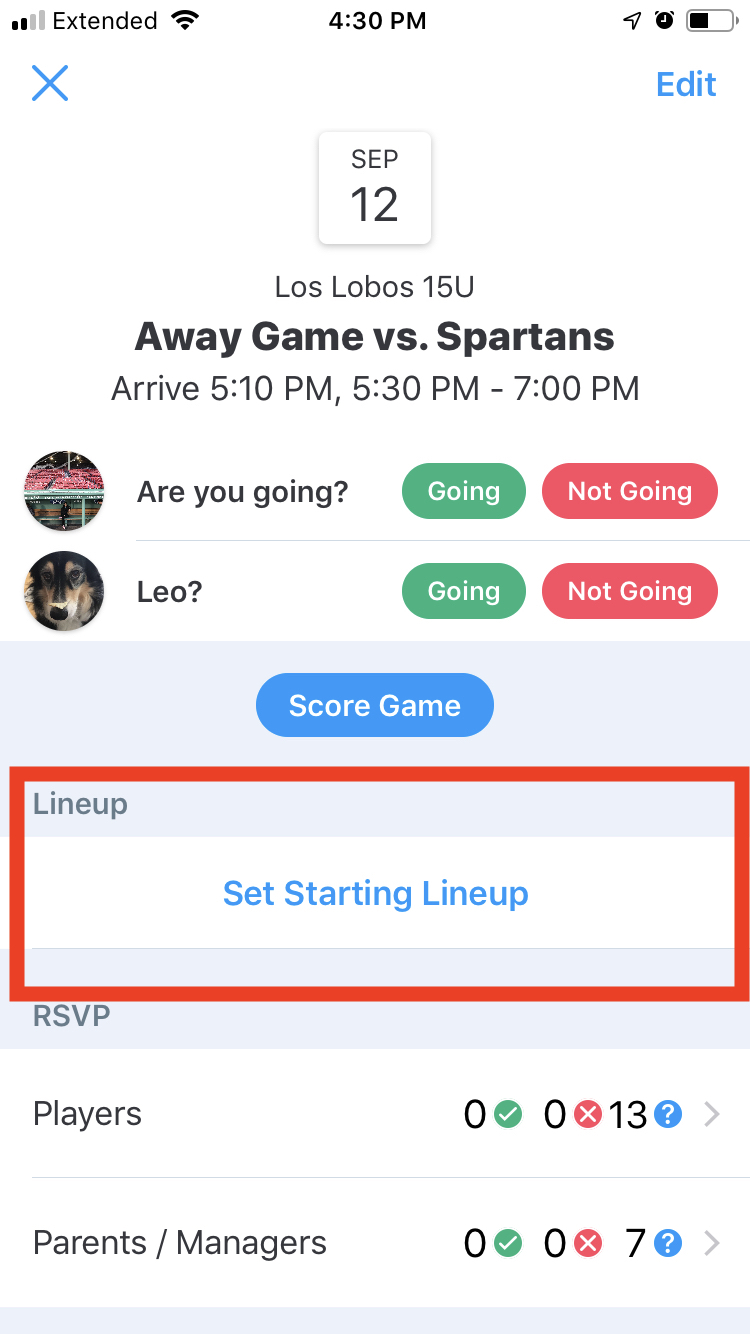 Team Staff for baseball and softball teams can add starting lineups on a game-by-game basis, and those lineups will automatically populate when scorekeeping mode is entered. The starting lineups can also be exported as PDFs to allow coaches to print a lineup card.