You can add any number of players to the batting lineup. Just keep adding players. Each additional player you add, after you have occupied all fielding positions, will be added as an EH (Extra Hitter).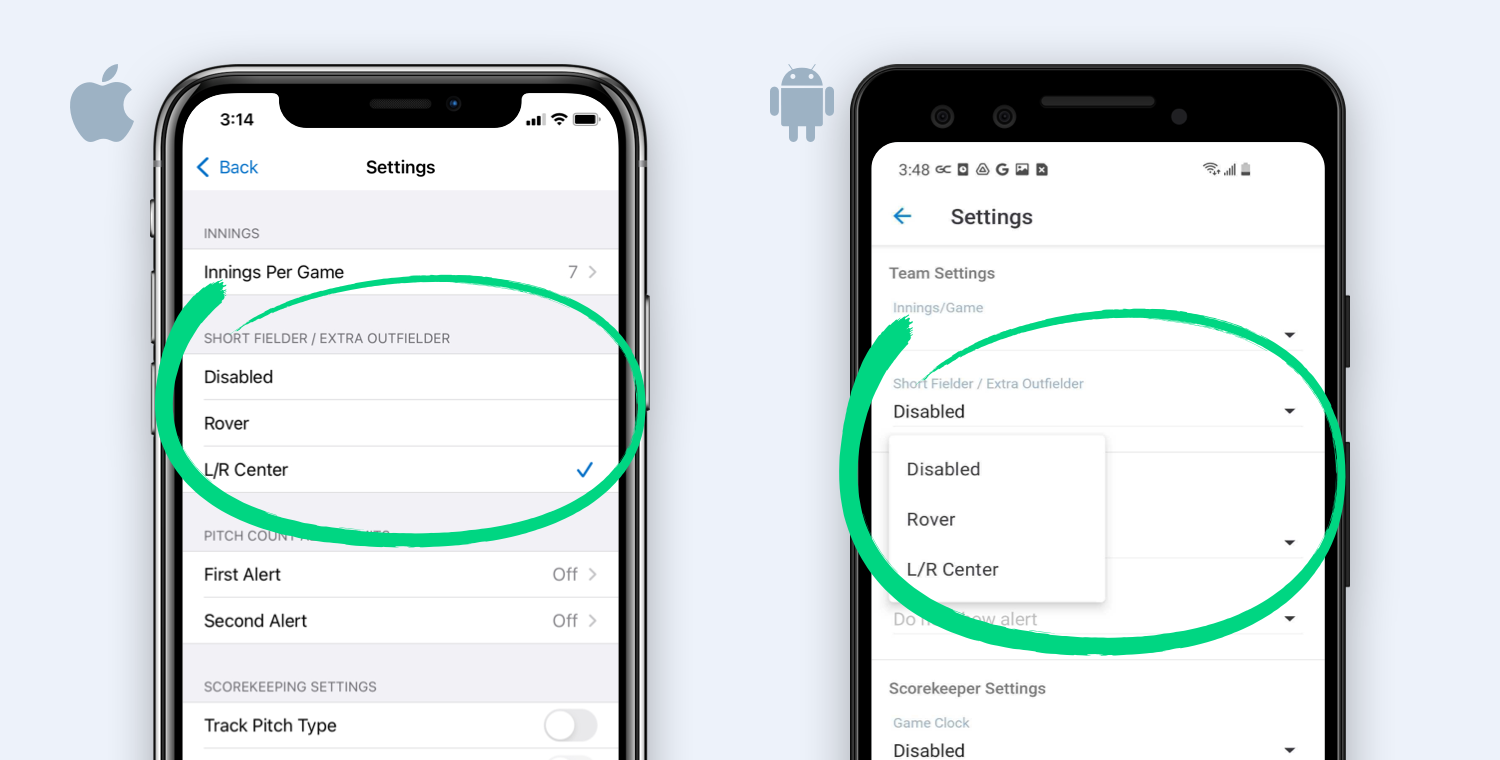 ADDITIONAL FIELDERS (4TH OUTFIELDER)
1) Start or enter a game on your iOS or Android device.
2) Open the Game Menu.
3) Select the option labeled, Settings.
4) In the Short Fielder/Extra Outfielder section choose between Disabled, Rover, L/R Center
This will create an extra player to appear as SF on the scoring screen. Rover will create a player right behind second base, while L/R Center will create another player in the outfield.
ADDITIONAL BATTERS
1) Tap My Team or Opponent and tap as many players as needed
2) If you need to extend the lineup mid-game, scroll down to the bottom of the lineup, and tap Add From Bench
3) Tap the additional players to add to the batting order
4) Your new hitters will be added to the bottom of the lineup