The DP/Flex is a softball rule that replaces the DH rule in Baseball. This can be set either using our Starting Lineups feature or from within scorekeeping mode. Please take a look at the
Starting Lineups
support article for help adding the positions before starting the game.
To Set a DP/Flex when scoring a softball game: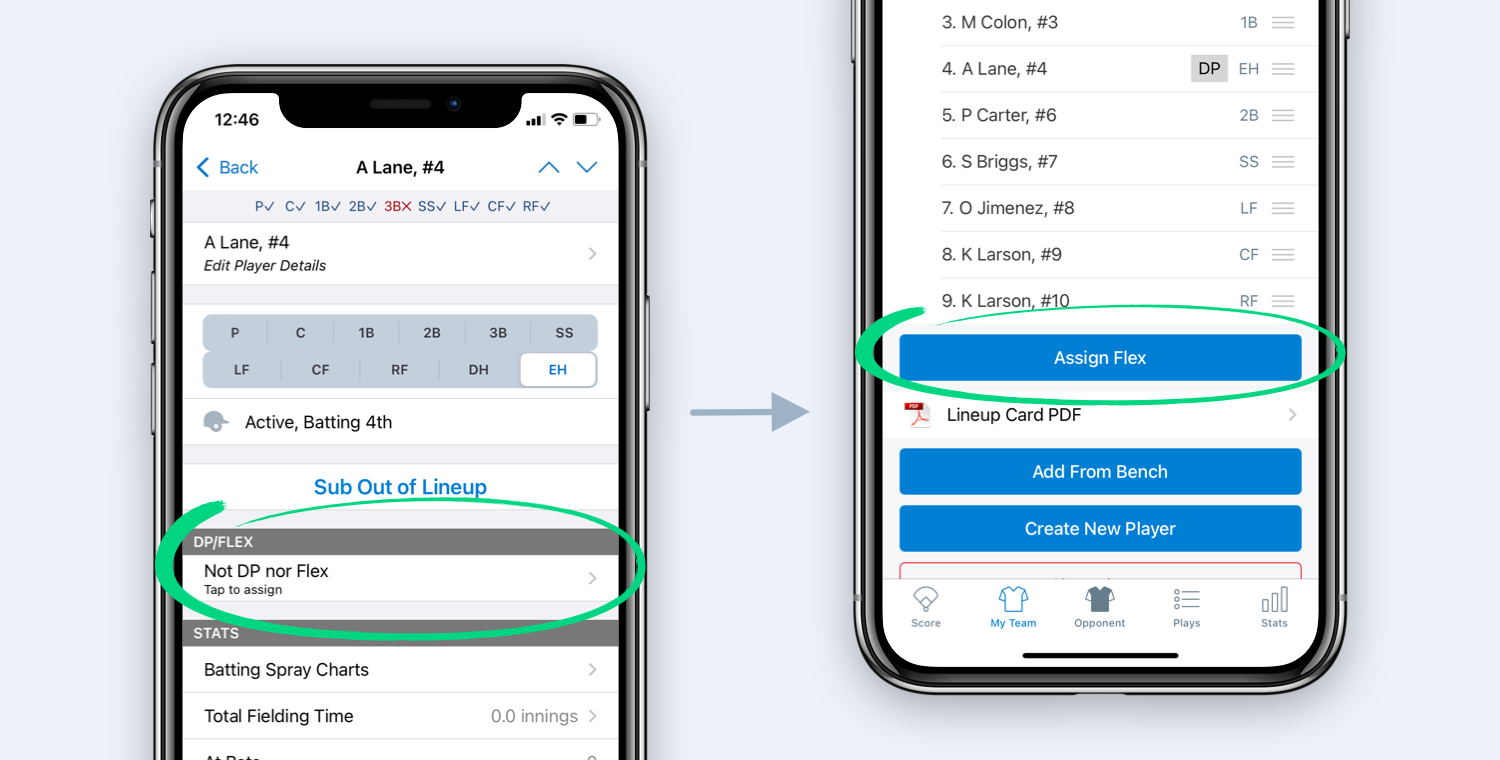 1) Open a game from within the GameChanger app.
2) Add players to your team's lineup if you have not done so already.
3) Tap the player you wish to set as either the DP
4) From within the section titled
DP/Flex
, select DP
5) Once you identify a DP, there will be an option to
Assign Flex
at the bottom of the Lineup
6) Choose the appropriate player and defensive position for your Flex
To Bat the Flex in place of the DP: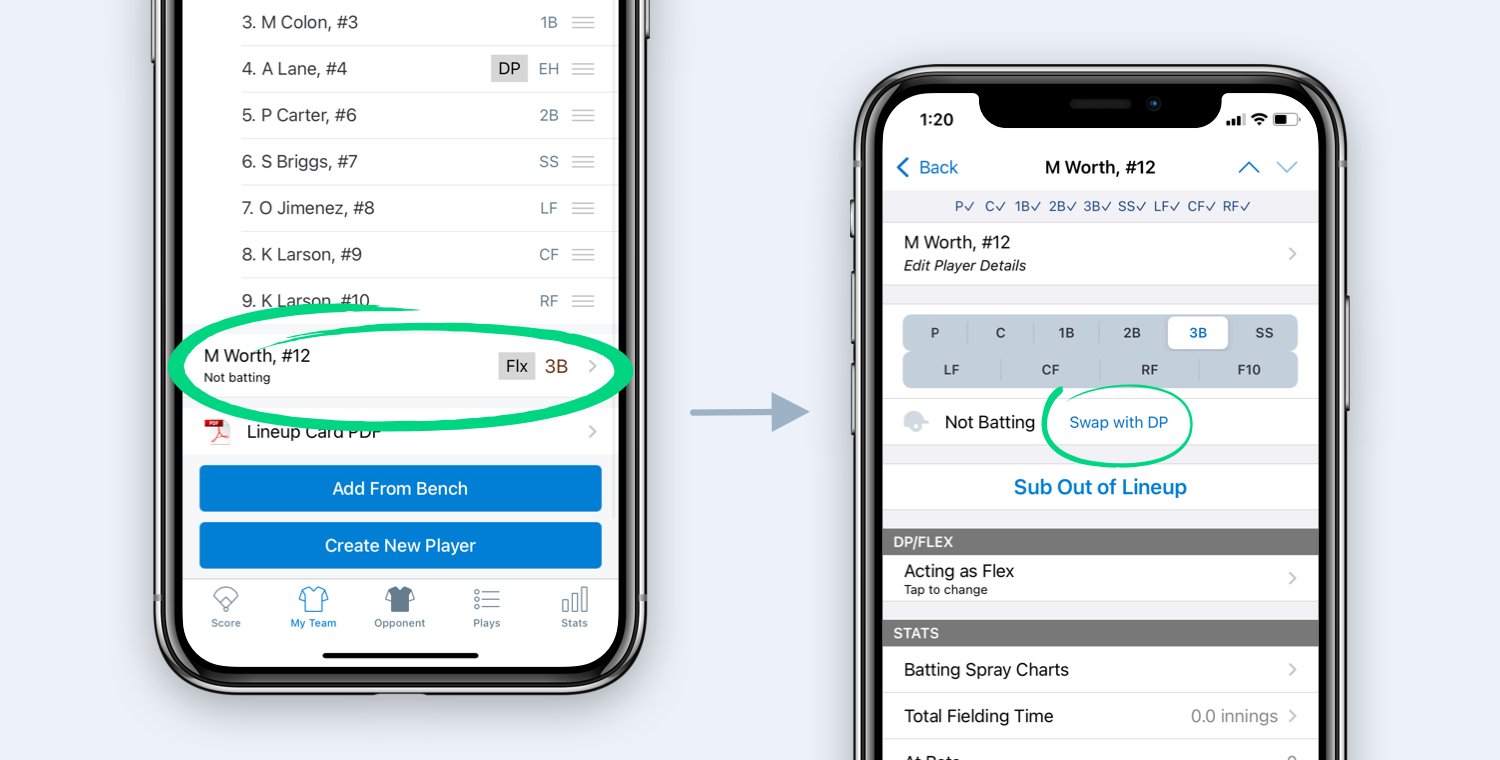 Once you reach the DP player within the batting order:
1) Go to the My Team tab to view your lineup
2) Select your Flex player from the bottom of the lineup
3) Select Swap with DP beneath the defensive position
4) The Flex player will now be listed in your offensive lineup
5) To reinsert the DP in the offensive lineup, select that player from the lineup
6) Tap Swap with Flex beneath the defensive position
Notes:

- Upon identifying a Flex player, you must also identify the position in the field that the Flex player is playing.
- If you assign a player from the batting order as the Flex, that player will not be removed from the batting order. To set a Flex player who is not in the batting order, you must first assign a DP, then use the "Assign Flex" button at the bottom of the lineup.