Team Staff members and existing Family contacts can invite family contacts of a Player in the app. Family members can RSVP on behalf of a player, access team messages, and view video and stat content available to confirmed team members only.
To add Family contacts: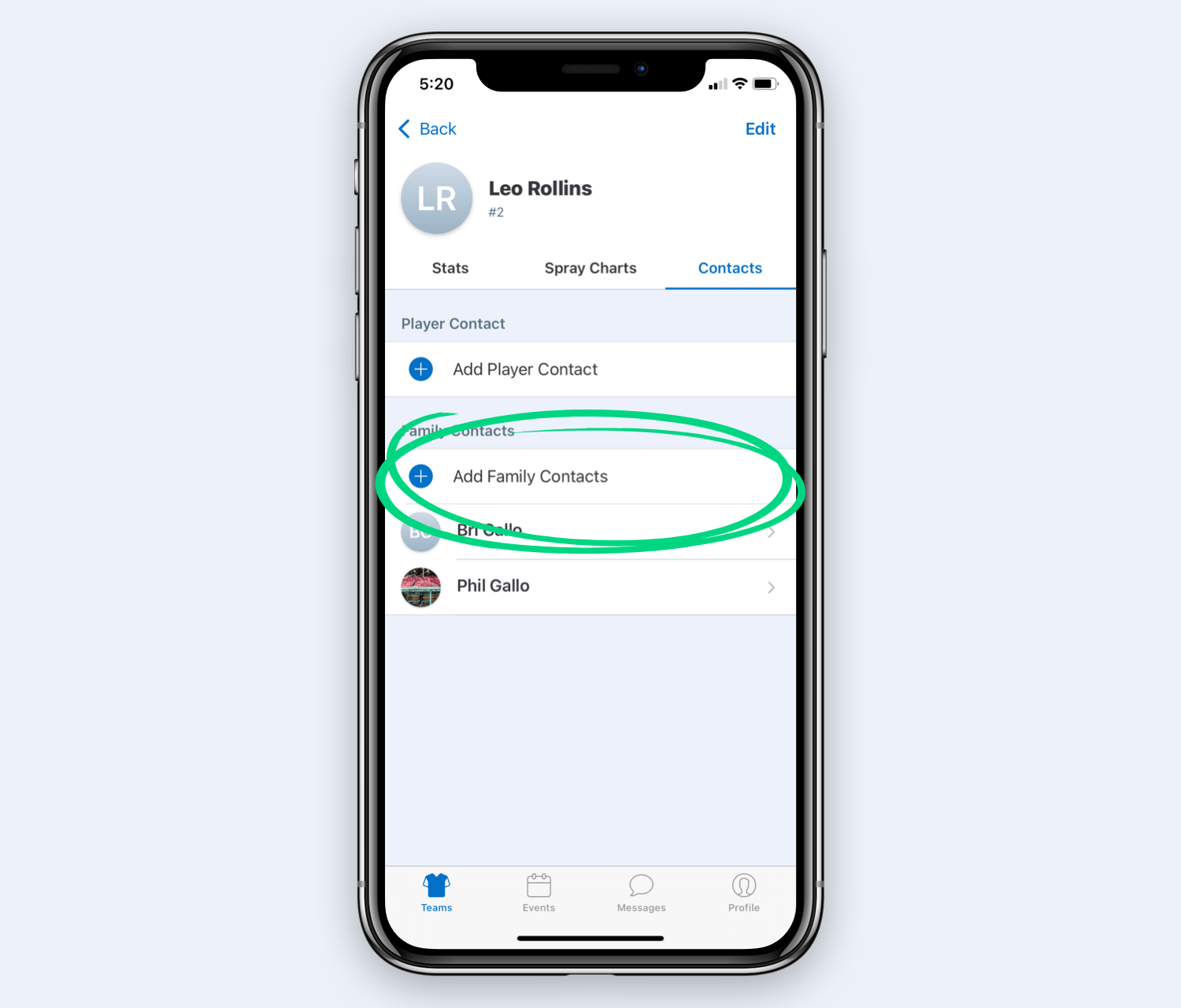 Tap the Teams tab and tap the team your player is on
Tap on the Team tab
Tap on the Player
Tap Contacts
Tap Add Family Contact
Type the family member's email address, or search your contacts for their email address
Tap Add
Existing users of GC Team Manager are automatically added as a Family contact of the player. New users will be invited to create a GC Team Manager account. After creating their account, they will automatically be linked to the team and player.