Team staff have the ability to re-import their schedules from Blue Sombrero on demand. 
How re-importing schedules work:
Previously imported events will get updated with the latest information from Blue Sombrero. This means that any notes you've added or edits made on the app will be wiped out and replaced with the information on the Blue Sombrero website.
New events added on Blue Sombrero will be added to the app.
Deleted events on Blue Sombrero will be canceled on the app.
Events that were manually created on the app will not be affected. 
To re-import your schedule:

1. Make sure you have the latest version of the DICK'S Team Manager app 
2. Sign into the DICK'S Team Manager app and tap 'calendar' on the bottom toolbar
3. Tap on the calendar sync icon on the top right
4. Tap on the re-import team schedules option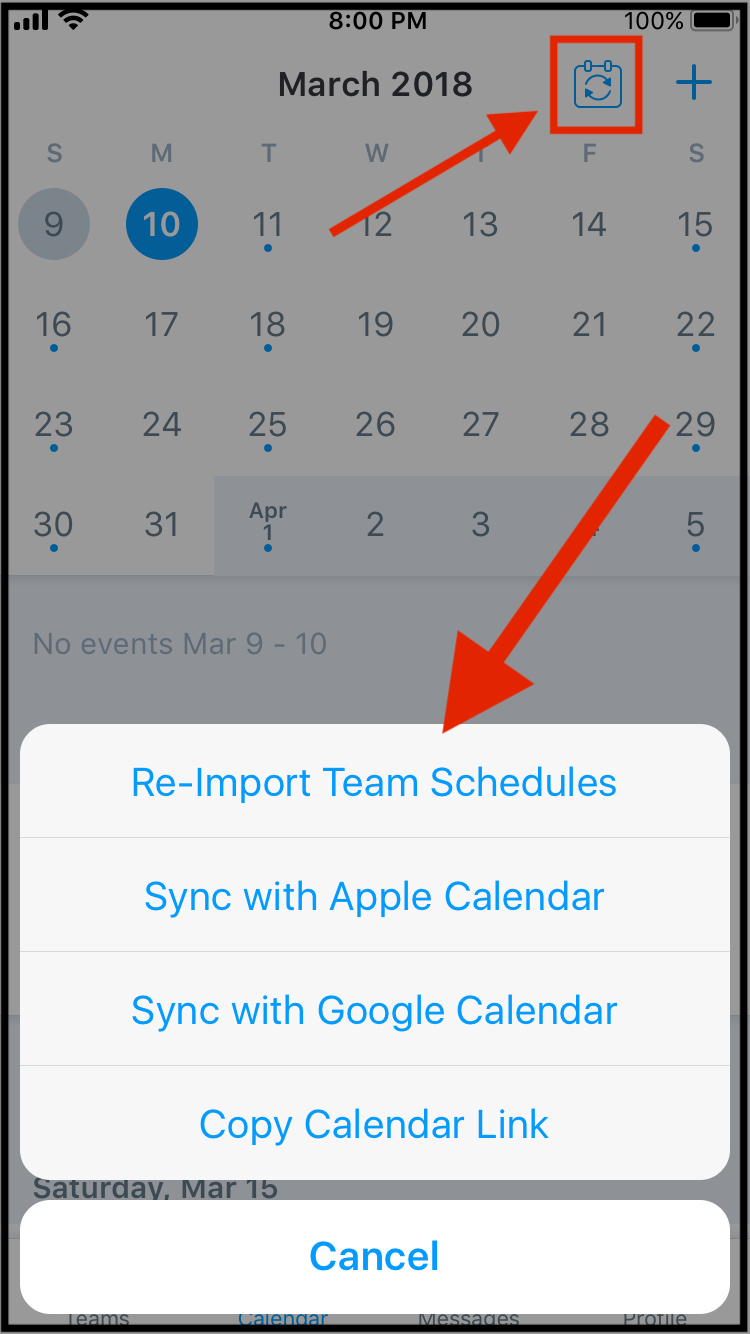 5. You will then be asked which of your teams' schedules you would like to re-import 
6. After selecting your team, re-importing may take a few minutes to complete