Event reminds are automatically triggered 24-47 hours before the event. You are now able to set a custom time that you want event reminders to be sent out.
Customize When Event Reminders are Triggered:
Open the GameChanger Team Manager app and tap the team you want to customize reminders for
Tap the gear icon at the top of the screen
Customize when the event reminder will be triggered
Tap Save in the top right corner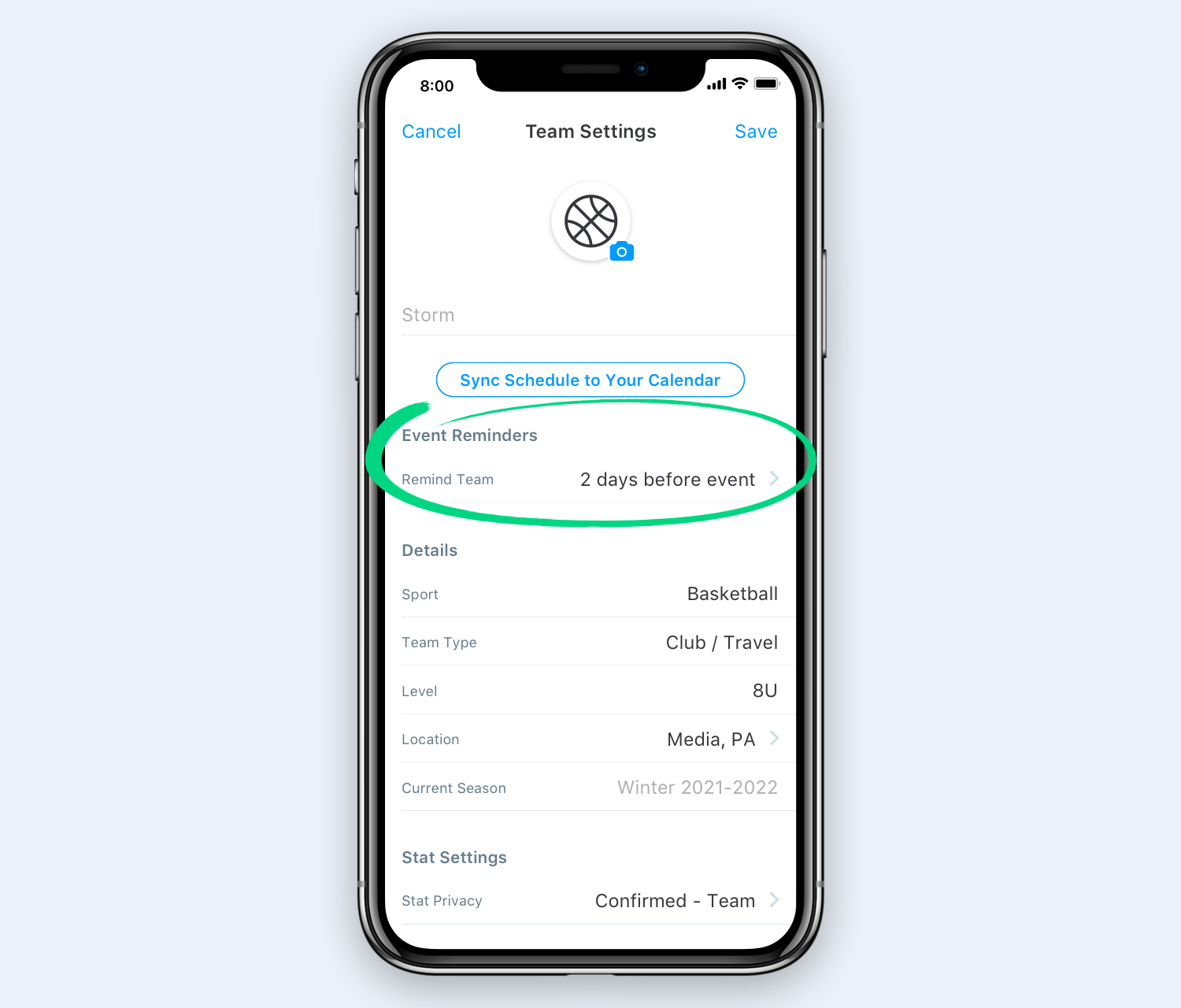 Note: You can also change when event reminders are sent out from a scheduled event.
When the coach or staff member creates an event, they will have the option to "save & message team" or "save & don't message team." If they decide to message the team, everyone will received a push notification, and the event will appear in the team channel.