Youth sports schedules are chaotic. The DICK'S Team Manager app makes it easy to stay organized. 
Our calendar integrations allow you to sync your youth sports practice, games, and event schedule with your personal calendar in just a few taps. 
DICK'S Team Manager integrates with your iOS calendar, your android calendar, or your google calendar. 
Integrating with iOS Calendars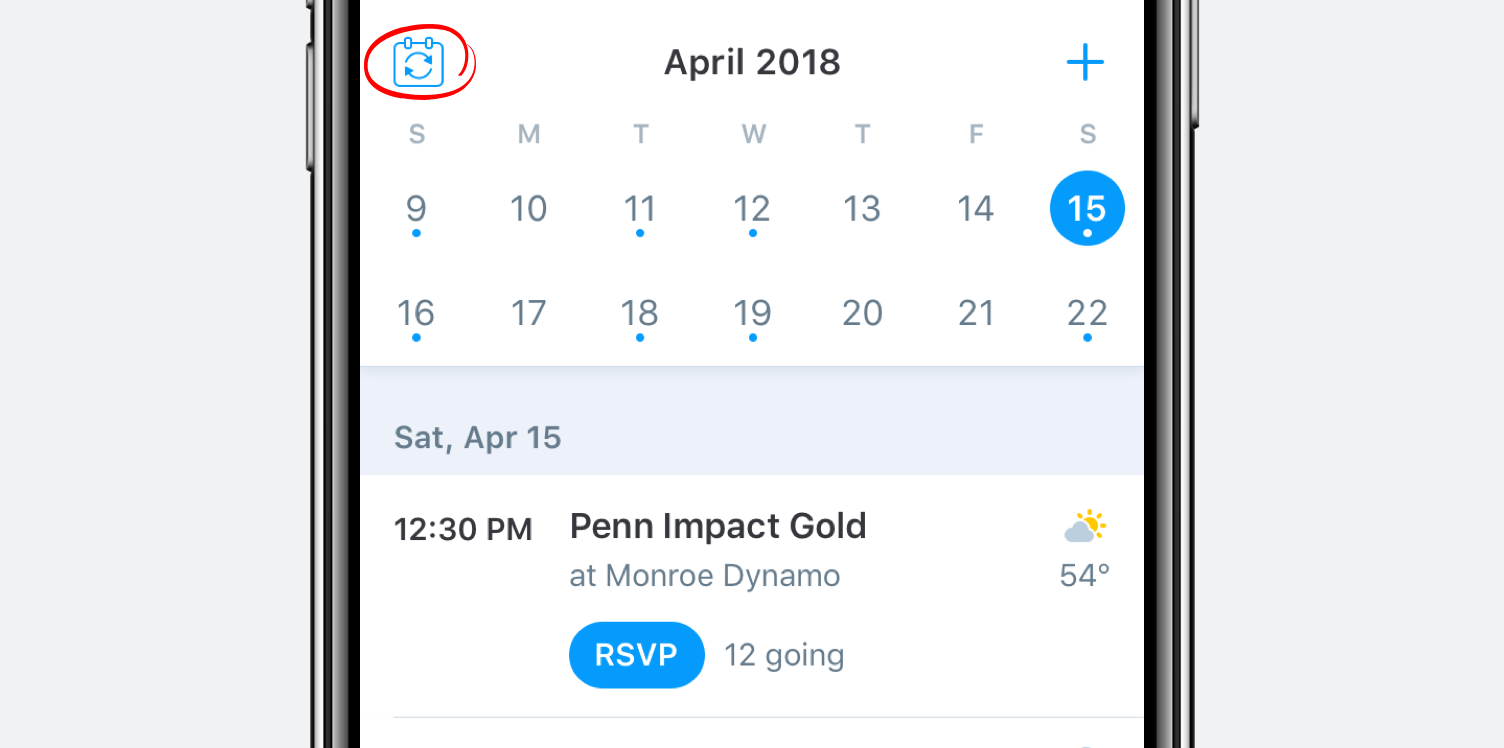 Open the app
Tap the calendar tab at the bottom of your screen
Tap the "SYNC" button located in the top left corner of the screen
Tap subscribe on the pop up that appears
Integrating with Google Calendars
How to Add Team Manager's Calendar to Google Calendar
Open Team Manager and go to the Calendar tab.

Hit the sync button; you will be redirected to a browser version of Google Calendar.

A prompt should come up asking to add the TM calendar to Google Calendar.

After hitting "Add," you should see the TM calendar listed under "Other calendars."
How to Remove Team Manager's Calendar From Google Calendar
Go to Google Calendar on a desktop or from within a web browser on your phone. Do not go to the Google Calendar app.

Find DICK'S Team Manager listed under "Other calendars." Hover your mouse or finger over it to show the "X" button. Click the X to remove the calendar