Youth sports schedules are chaotic. The DICK'S Team Manager app makes it easy to stay organized. 
Our calendar integrations allow you to sync your youth sports practice, games, and event schedule with your personal calendar in just a few taps. 
DICK'S Team Manager integrates with your iOS calendar, your android calendar, or your google calendar. 
Integrating with iOS Calendars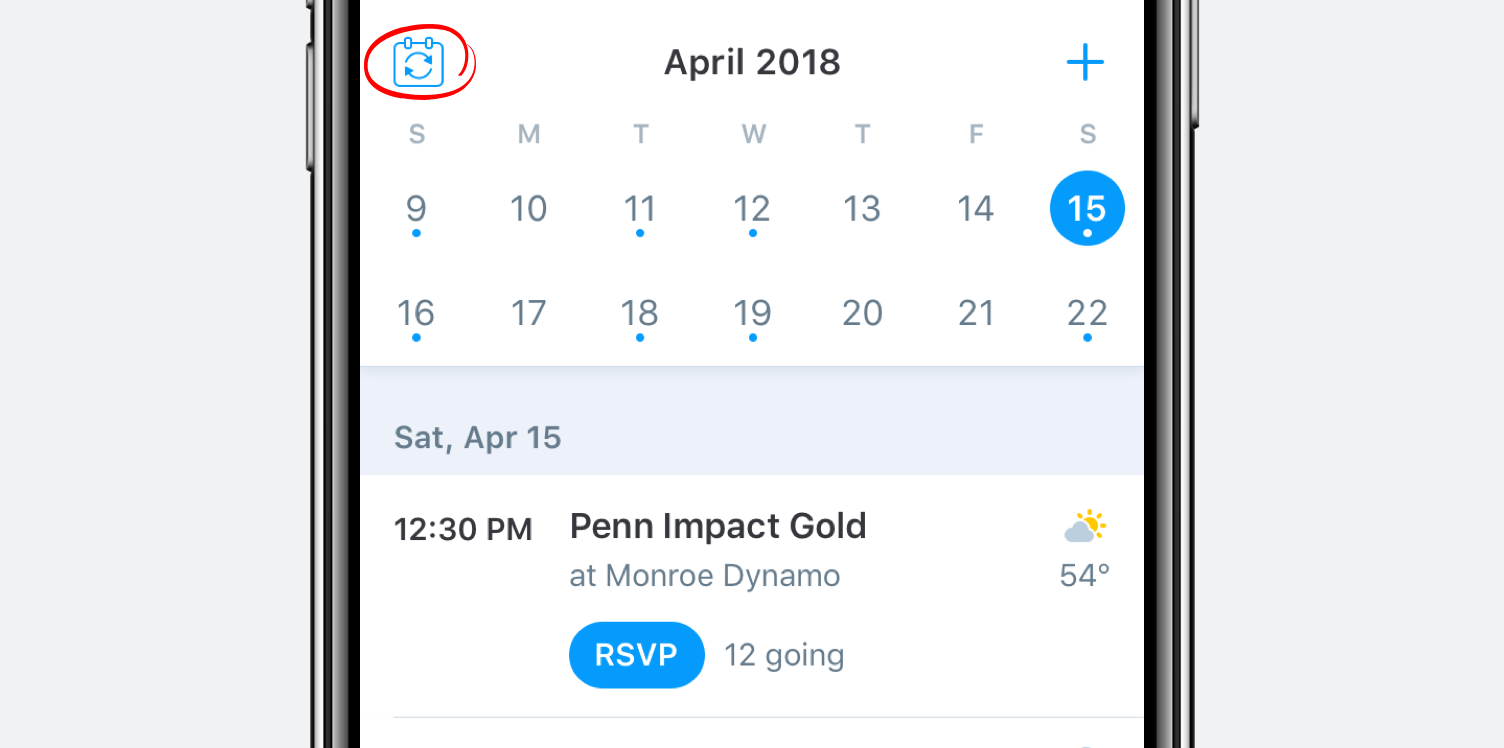 Open the app
Tap the calendar tab at the bottom of your screen
Tap the "SYNC" button located in the top left corner of the screen
Tap subscribe on the pop up that appears
If edits are made in the DICK'S Team Manager calendar, it may take Google calendars up to 24 hours to reflect those changes.  
To integrate with your native GCal app, enter the GCal app, go to settings, scroll down to add more calendars, and select the DICK'S Team Manager Calendar.