Staff Members are the people working behind the scenes to keep coaches, parents, and players on the same page all season long.
On the GameChanger Team Manager app, Staff Members have the ability to add/edit events, manage the team roster, update RSVP responses for all team members, use the baseball/softball and basketball scorekeeping feature, and view season and game stats for the teams that play those sports.
Teams can have up to 4 Team Staff Members. Staff Members typically include coaches, team managers, and team mom/dads.
ADDING STAFF MEMBERS
(For iOS and Android)
Tap the Teams tab in the bottom left corner and select the appropriate team
Tap on the Team tab to view your roster and current staff
Tap the Add Staff button

Enter or search your contacts for the Staff Member's email address

Once you tap Save an email will be sent to the new Staff Member with instructions on how to join the team.
REMOVING STAFF MEMBERS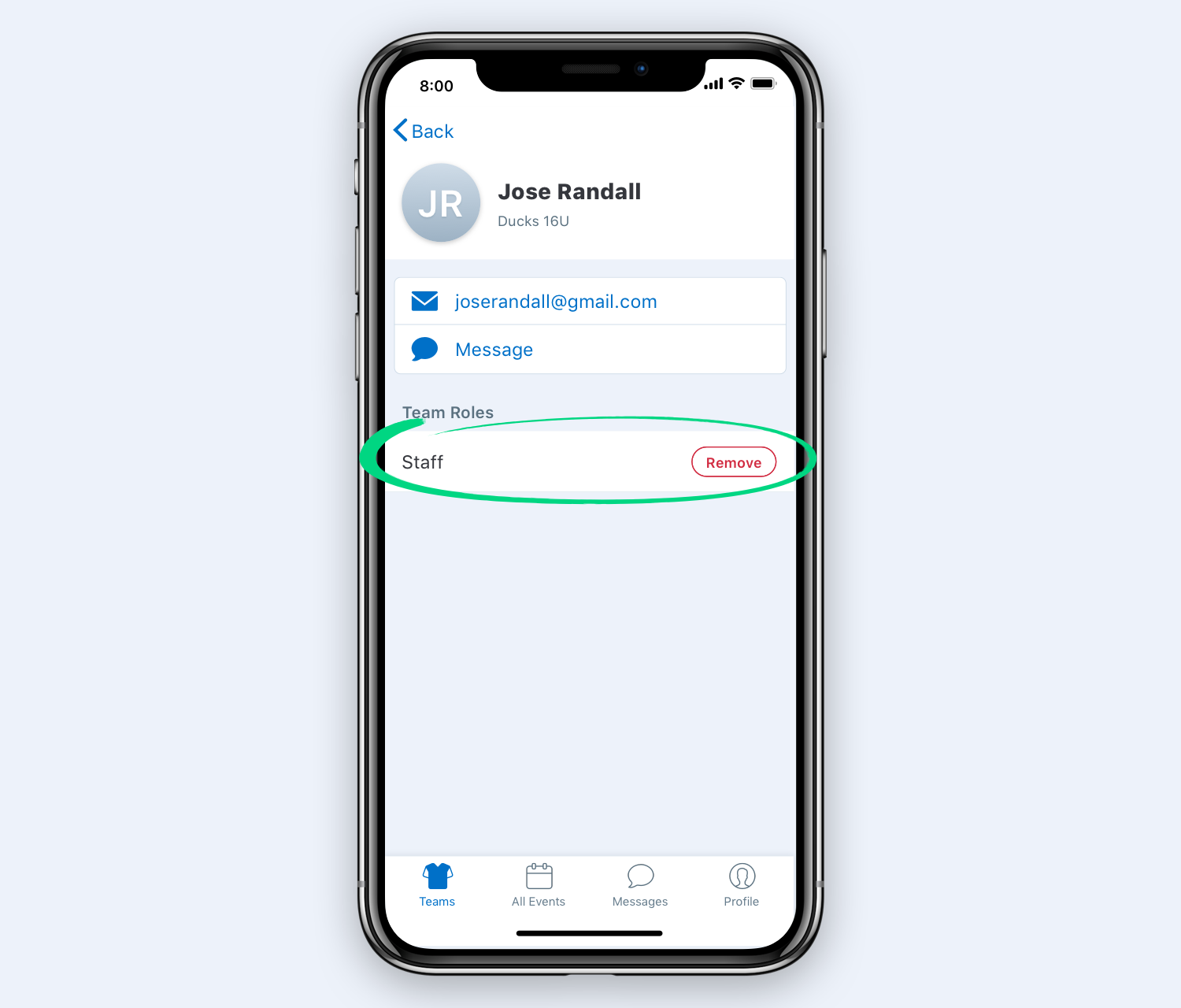 Select the appropriate team and go the Team section

Select the staff member

Tap the red "Remove" button next to the Staff role for the user
When removing a Staff Member, if that was their only role on the team, the user will be removed from the team altogether. Otherwise, they will remain on the team with their other role(s).