The free GameChanger app streamlines scheduling and parent communication into one easy-to-use app. It's easy to get started, and anyone can create a team!
Note: Teams can only be created inside the GameChanger app and not on a website.
How to create your team
Create an account

Tap the Create New Team Button

Select your sport, and enter your team information
How to create additional teams
If you are trying to create a second, third, or fourth team, you can do so from the Teams tab of the app and can create as many teams as you'd like.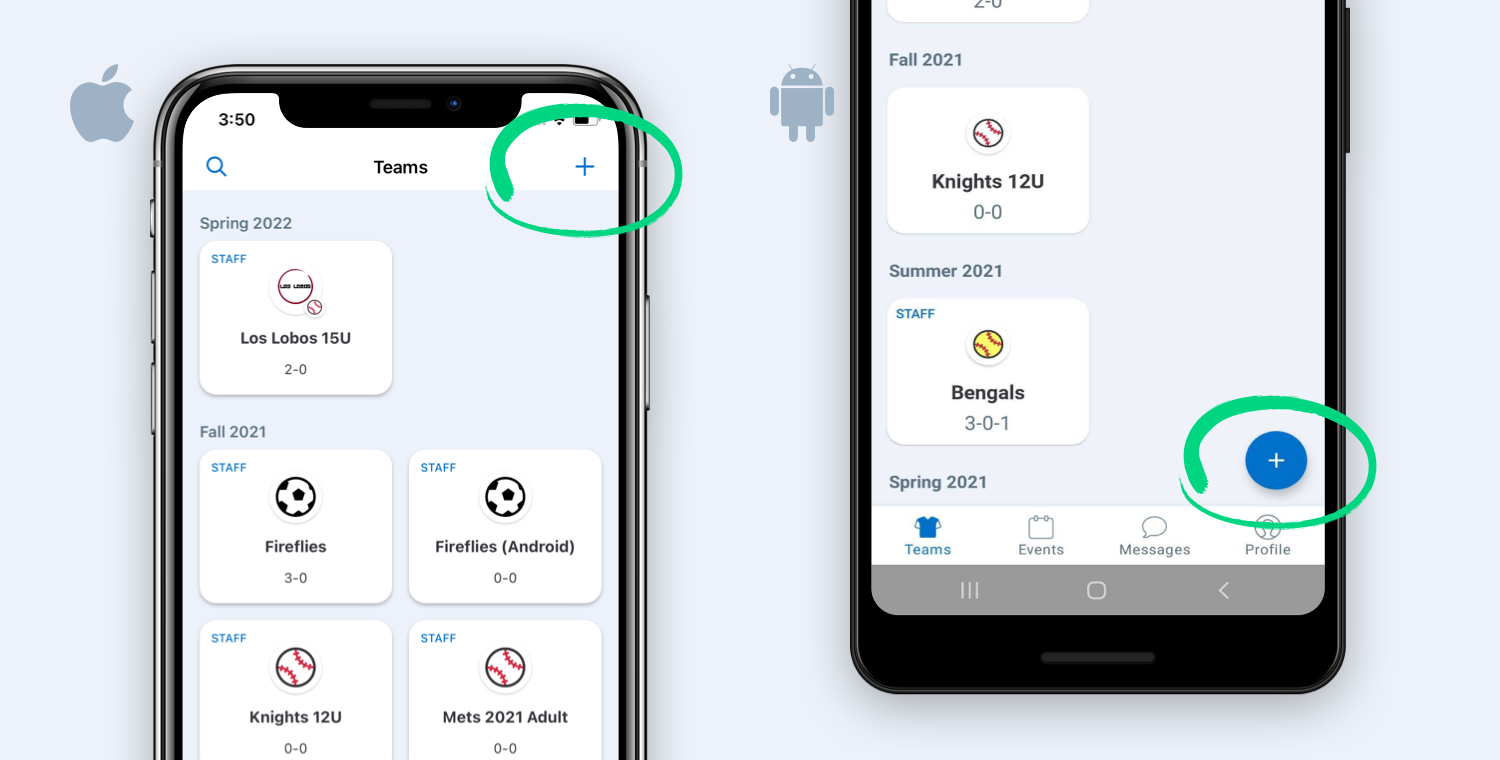 On your device, tap on the Teams tab in the bottom navigation.
Tap the "+" icon on the top right corner (iOS) or bottom right corner (Android). From there, you will be able to create your team.
Creating a Team on the Web
Sign in at web.gc.com and select Create Team in the top-right.
Select your new team's sport, team type, age, location, name, and season.
Select Finish to create your team. After you've created your team, you can start adding events to the schedule and adding players to the roster.