The DICK'S Team Manager app makes it easy to maintain a single, easy-to-manage schedule for all team events.
DICK'S Team Manager keeps important event details like start time, arrival time, field location, and hourly weather all in one place. This helps ensure that everyone gets there on time and ready-to-go! Staff Members can create a game, practice, or general events such as a pizza party, parent meeting, or fundraiser.
Only staff members will be able to create events for their team.
HOW TO SCHEDULE AN EVENT
Tap the Calendar icon on the bottom menu

Tap the "+" in the top right corner (iOS) or bottom right corner (Android)

Select the appropriate team if you have more than one

Enter game details like date, time, and location

Tap "Save."

 
HOW TO SCHEDULE A RECURRING EVENT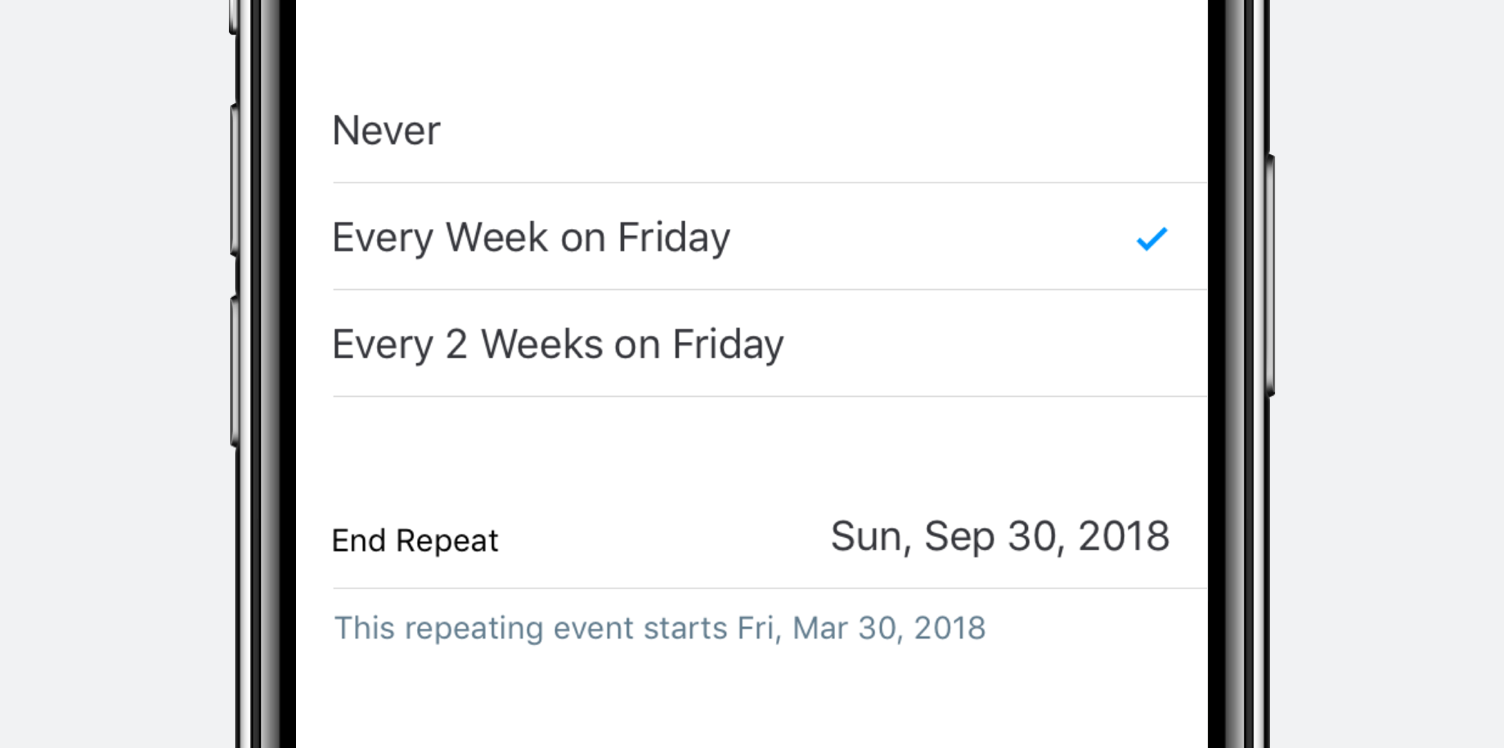 If the event is at the same time and place each week which is common for practices, tap the "Repeats" option and tap the recurring event details
HOW TO NOTIFY YOUR TEAM:
Once you edit an event, you can notify team members right from the app. 
Once you tap "SAVE", age your team. You will then be prompted to "Save & Message Team" or "Save & Don't Message Team"
If you tap "Save and Message Team," you can enter a note about the change and send it to your community
Team Members with the app installed will receive a notification immediately. Team Members who don't have the app installed will receive an email notifying them of the addition to the schedule.